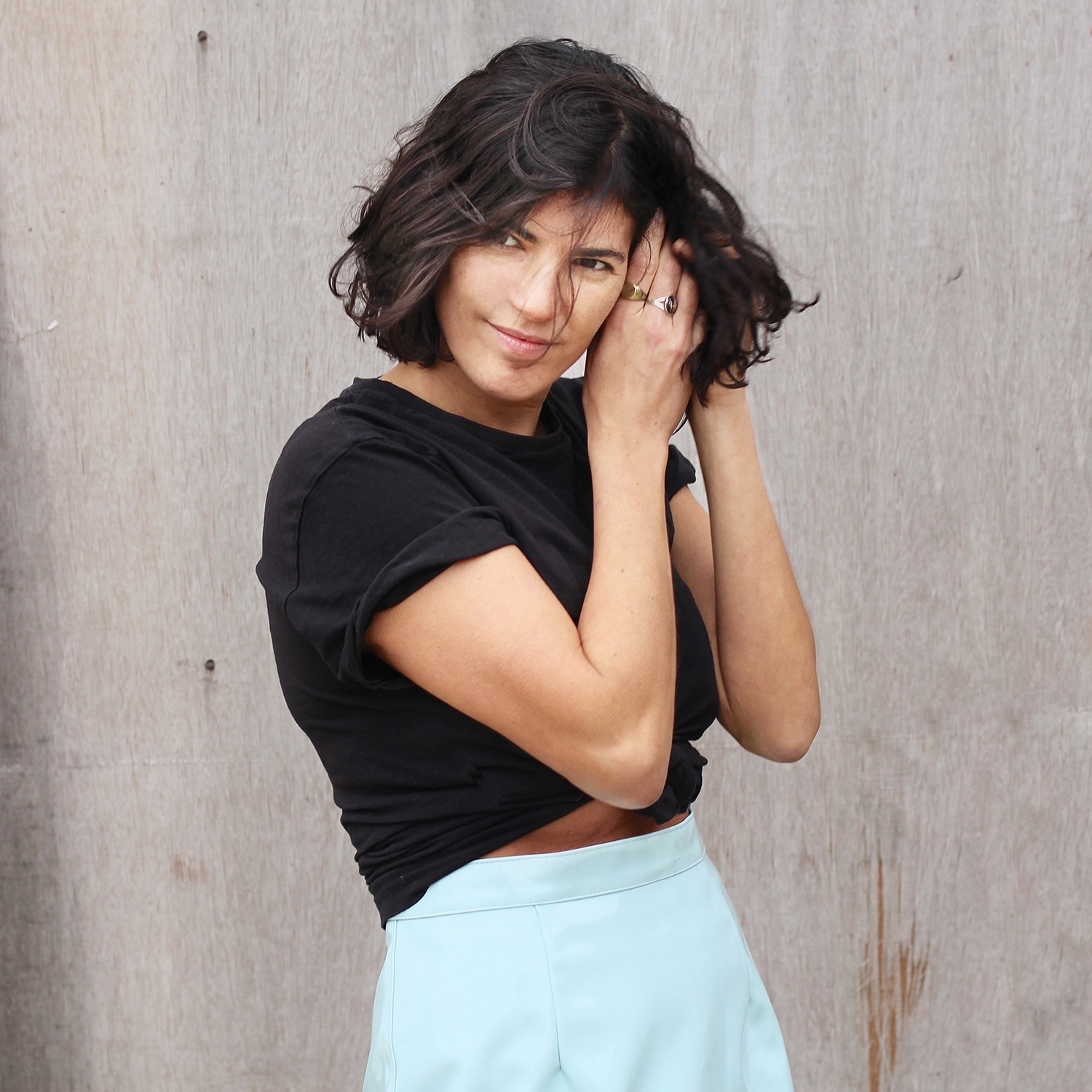 Nadia Ksaiba is highly regarded for her well honed DJing skills, radio show Rhythm Connection on the ascendant Dalston station NTS and production work as G&S. Music has been in her life since she traded violin for guitar and some drums as a child, graduating through punky teen bands, producing primitive forms of dance music with the help of an Atari ST home computer and working in record shops from the age of fourteen.
Take all this in and you start to see how the picture has developed for Nadia, first as a DJ taking in a residency at Our Disco with the like minded Rory Phillips. Running for five years and featuring an array of high profile guests, the hugely popular Our Disco gave Ksaiba the platform to DJ further afield, including tours with Simian Mobile Disco and festivals such as Bestival, the Bugged Out Weekender and Stopmakingsense.
Nadia taking inspiration from Disco Classics, Minimal wave, Synth pop andDowntown New York Punk Funk. Her vinyl sets are a juicy blend of Disco,Funk, Rock and Dance classics.